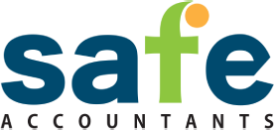 General Accountant

Program

The General Accountant Job Ready Program seeks to provide the skill set for various entry-level accounting roles. The program prepares trainees with the knowledge and practice to tackle easy-to-difficult individual tax returns and bookkeeping. Trainees will also familiarise themselves with popular accounting software such as HandiTax for lodging tax returns and MYOB for bookkeeping.
This program includes training in the following areas:
Bookkeeping
Setting up a company
Processing purchases and sales invoices
Processing accounts payable and accounts receivable
Recording of a deposit on purchases
Recording credit notes and overpayments
Process payroll – PAYG withholding and PAYG instalments
Recording employer contributions and deductions in payroll
Inventory adjustments for month-end via general journal
Bank reconciliation
Extracting and preparing reports – profit & loss and balance sheet
BAS / annual GST return lodgement
Individual Taxation
Preparation of individual and sole trader tax return
Calculation of salary and wages
Calculation of interest and dividends
Distribution from partnership and trust
Depreciation and low value pool
Work-related deductions (D1 – D5)
Other deductions (D5 – D15)
Private health insurance
Capital gains tax in foreign shares
Rental property in Australia
Foreign rent
Microsoft Excel
Trainees may choose one level of their choice from Beginners, Intermediate or Advanced level. Please contact us for more details which you require.