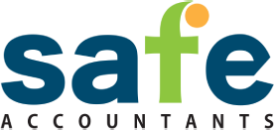 Welcome to

Safe Finance Group

We appreciate the individuality of people and businesses and are committed to providing timely, accurate solutions tailored to suit your particular situation. We work alongside you to solve problems that arise and help you reach your financial goals.

We have a specialized team of Accountants, Financial Planners and Mortgage Advisers who can look at catering to the needs of Holistic planning and wealth generation"

For more information on how our expertise can benefit you, contact us today!
Accounting & Taxation
We offer competent, prompt, professional service in the traditional areas of taxation and accounting services.
More >
Insurance
The interruption to your business following a major event is often overlooked when you are staring at a physical loss. Any disruption to the operation of a business can and does have serious consequences.
More >
Home Loans
Are you looking for a simple and easy home loan with a low interest rate and minimal fees? Then basic home loan is a massive opportunity for you.

More >
Financial Planning
Safe Finance Group Pty Ltd, trading as safe financial planning is privately owned. Safe Finance group pty ltd is a corporate Authorised Representative of Lionsgate Financial Group, AFSL 342766. Our professional advice included.
More >